Description
Weddings are one of the most magical and special events of people's lives. It's a time that friends and family all come together to celebrate SO MUCH LOVE. It's a thought that makes us quiver with excitement.
Love Specs are the perfect addition to your wedding as they magnify the LOVE that is all around.
Our wedding pack contains – 100x Paper Love Specs and 2x White Love Specs
They wow, shock, delight and connect people, making wedding guests who don't even know each other fall in love!
We provide two types of Love Specs glasses, the Flip Love Specs Sunglasses and the Paper Love Specs.
Flip Love Specs make perfect gifts for the happy couple, whilst friends and family can enjoy the Paper Love Specs. They make wonderful, unique table favours and make sure to get them on if you've got fairy lights and fireworks!!!
Featured in: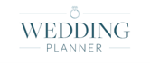 Shipping time is roughly 1 week from the date of order.